So there are some things I think a lot of money should be spent on for the wedding...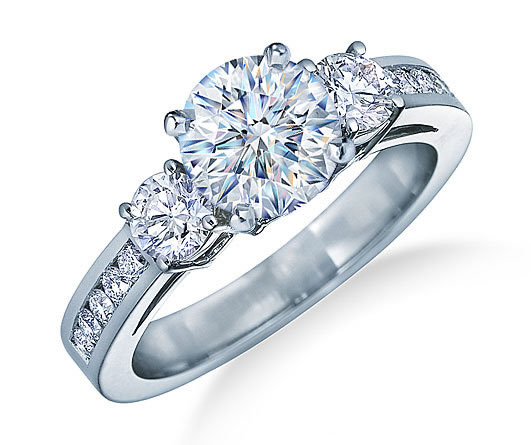 And then there are things that I have a tough time spending piles of money on.
So for the past few months, I've been doing a LOT of research. (Shocking, I know) I've looked at what I thought was every single limo company in Southern New Hampshire and Northern MA. I've looked at the website for every salon in the greater Manchester area that has one. I wasn't really terribly excited about anything I had found. Everything seemed overpriced to me. I felt like I was getting ripped off, and I really, really hate that feeling. I wasn't
despairing
, because, well, we've got time. But I was a little downhearted.
Last weekend, Leah and I went to the
WZID
Wedding Expo at the
Radisson
. A mere 5 blocks away from my favorite breakfast place, it was far from an out-of-the-way excursion.
I attended the Expo last year as a bridesmaid with
Steph
and we had a lot of fun. This year was no different! It's definitely an overwhelming experience. There were a bunch more vendors this year than last and we found some really great stuff. But you do find yourself saying, "Oh, thank you. Yes, in September. Yes, we're really counting on the weather. Yeah, I'm excited about the chapel, it's beautiful" over and over again because all of the vendors ask you the same questions.
Despite the fact that I had a lot done already, there was more than enough to see and do that was actually relevant and worthwhile. Sure, we looked at dresses even though I already bought mine. And stationary even though I already picked mine out (and is a FRACTION of the cost of what they were selling, but also, honestly, a fraction of the awesomeness). But we also looked at a bunch of beautiful accessories (I'm in need of
jewelry
and a brooch for my dress), a bunch of salons, 3 limo companies, a few dance places, and said hi to my DJ and the coordinator at the Puritan - a freaking doll of a woman, so nice.
We looked at three limo companies, only one of which I'd already heard a lot about (and seen their prices). After investigating the car and talking to the driver, we decided on a great deal with Odyssey Rides. They're awesome! The car is beautiful, and the price is almost as pretty. :-) We'll be riding in style to the ceremony and reception in this.
You can't really tell from the picture, but it's a 10 person car. It's huge. And all fancy on the inside with three DVD screens and a touch screen climate control and instrument panel.
One of the funnest parts of the day was the fashion show, which was a mixture of really horrible designs, uncomfortable models,
snarky
remarks from Leah and me, and some really beautiful dresses, gorgeous models, and
ogling
from the peanut gallery. The company who sponsored it,
Sposa
Atelier, will get a visit from us to look at accessories.
The last thing we were looking for was hair and makeup. I know it's kind of a splurge, but I really want someone to do my hair and makeup for me the day of the wedding. I just don't want to have to worry about it. And despite the fact that I acknowledge it's a splurge, I'm not really interested in paying splurge-like prices on it.
Enter 26
th
on Hanover, a fairly new salon in Manchester.
For a very reasonable price of $58 a person, myself and the bridesmaids will each get a manicure (day before) and formal hairstyle. And for a slightly unreasonable travel fee of $50, they will come to us. Makeup is also offered through a partnership they have, though her prices are slightly less amazing. But I have a consultation with her next month, so we'll decide if it's worth it then.
I think I'll always struggle with spending this much money, but I'm balancing it with being frugal in places I think are slightly less important. Because in the end, how I get there and what my hair looks like matter much less than what I'm going to do once I'm there.